HOW TO NAVIGATE WHEN THE AQ ASSESSMENT FREEZES WHILE I AM TAKING IT
If you are in the middle of the assessment and it freezes, we promise it's not a test of your adaptability. That's what we call a 'wonky' experience.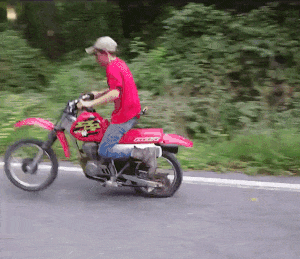 That's not what we had intended for you and we're sorry you're experiencing this technical issue. To help us better troubleshoot the incident, we ask you to please submit a ticket and share information that will help us identify the problem.
Helpful information:
Are you using a Mac or a PC?

What browser are you using (Safari, Chrome, MS Edge, Mozilla, etc.)?

Were you doing this in one sitting or did you take a break and come back to it?

Do you recall what was the last question you answered before it froze?

Screenshots are helpful
Here are some solutions that have worked for other users:
1. Try Ctrl+Shift+R (PC) or Command+Shift+R (Mac) – to do a hard refresh on the web page
2. Log into the platform using the incognito/private mode of your preferred browser
3. Log into the platform in a different browser (regular or incognito)
4. Clear the cache from your current browser
5. Complete the assessment in 1 sitting, the average time to take the assessment is 30-35 minutes
You will likely need to go back to http://app.aqai.io and log in with the same credentials you registered with. On the Home page, click the button "Complete Assessment".
If that helps resolve it, please let us know. If not, we'll keep trying to get you back on track.